Blogging Fellows contribute to the dialogue taking place on the ArtsFwd blog about topics that interest them in organizational innovation, adaptive capacities, and sustainability in the arts — and about how those topics relate to their own personal interests, opinions, and expertise. Each Fellowship cycle lasts for approximately four month terms; each Fellow writes one to two posts per month during their tenure and responds weekly to content posted across the ArtsFwd website.
In addition to pitching and writing up new ideas about organizational innovation in the sector, Fellows collaborate and converse with others in their cohort, serve as an ambassador for ArtsFwd through their personal and social networks both on and offline, and engage with the alumni network of the Fellowship.
The Blogging Fellowship is on hiatus for 2014.
Past Fellows:

Kelvin Dinkins, Jr. is a Creative Producer-Artist-Manager currently completing an MFA in Theatre Management & Producing at Columbia University and has a Bachelor's degree in English/Theatre from Princeton University. He has a background in non-profit theatre management and development with an interest in promoting the innovative development of cultural arts institutions and supporting communities that are artistically underserved or in need of a creative renaissance. Kelvin has worked most recently at the National Corporate Theatre Fund, Intiman Theatre, National Artists Management Company and currently serves on the Graduate Board of Trustees for the Princeton University Triangle Club. Kelvin is currently the Communications and Development Manager for The Civilians, the New York-based center for investigative theatre boldly exploring the intersections of theater and society. Follow him on Twitter at @KBD217. Read Kelvin's posts here.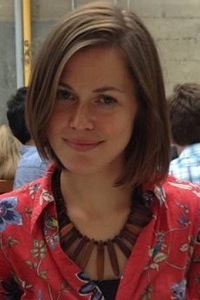 Alison Konecki graduated with a B.A. in Art History and English from Canisius College and received an M.A. in Art and Museum Studies from Georgetown University. While living in Washington, D.C., she was the Development & Community Outreach Coordinator for Transformer. After transplanting to San Francisco in 2012, she became the Development Associate for the FOR-SITE Foundation, a non-profit dedicated to art about place, and held Fellowships with Emerging Arts Professionals/SFBA, and California Association of Museums (CAM). An arts and travel writer, she is interested in cultural policy and funding, and is intent on exploring as much of the world's cultural wealth as possible. Read Alison's posts here.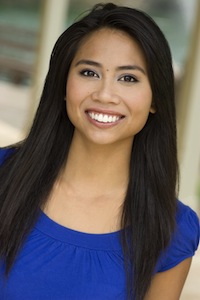 Francesca McKenzie is a theater maker, educator, yoga teacher, and community organizer based in New Orleans. She is a company member of Cripple Creek Theater, an ensemble that produces socially and politically relevant plays to spark positive social action. She has worked with numerous theater companies in New Orleans such as Goat in the Road Productions, Southern Rep, and The NOLA Project. She is also a theater arts integration teacher through Kid SmART at several New Orleans Charter Public Schools. Follow her on Twitter @CheskaMcKenzie. Read Francesca's posts here.
---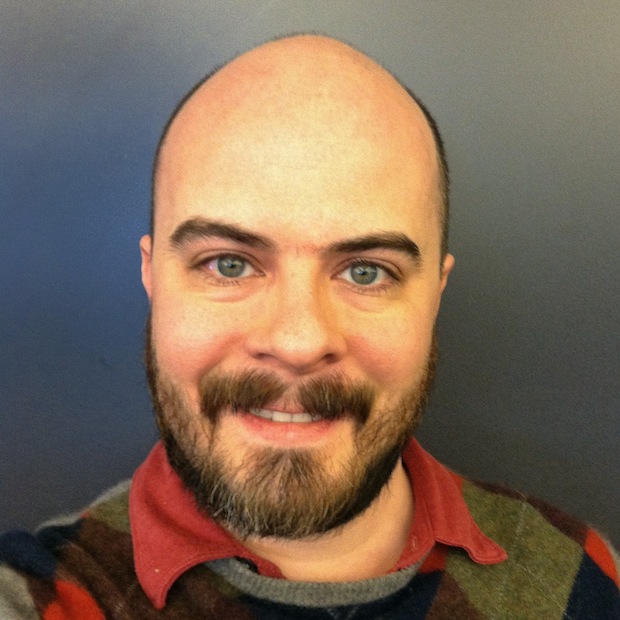 James Carter is a dramatist, experience designer and producer. He was a founding member of terraNOVA Collective and its associate artistic director for eight years. He also served as season producer for The Ensemble Studio Theatre. Recent transmedia plays include FEEDER: A Love Story and NY_Hearts: LES, a site-specific audio story that guides participants on a journey through New York neighborhoods. For more about James, read his blog onemuse.com where he explores the intersection of art and technology, or follow him on Twitter @jdcarter. Read James' posts here.
---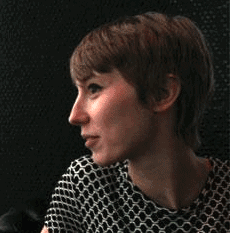 Anna Prushinskaya explores the possibilities of technology for the performing arts at UMS (University Musical Society) in Ann Arbor, Michigan. She first became interested in technology and the arts through the world of publishing, where she's still involved as Midwest editor at Joyland Magazine. Follow her on Twitter at @anyavp. Read Anna's posts here.
---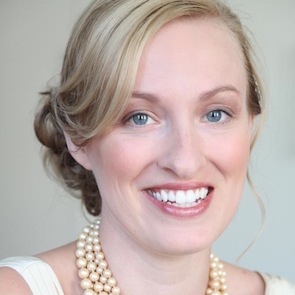 Erinn Roos-Brown is the Program Manager for the Creative Campus Initiative at Wesleyan University's Center for the Arts, where she oversees its mission to elevate the place of art, artists and the artistic process at Wesleyan and to innovatively strengthen teaching, student learning, artmaking and cross-disciplinary exchange and inquiry. Previously Erinn has served as the Visual Arts Coordinator at Real Art Ways, Program Associate at Cultural Tourism DC, and Content Coordinator for the American Revolution Digital Education Project at the New-York Historical Society. Follow her on Twitter @ErinnRoosBrown. Read Erinn's posts here.
---

Elissa Perry helps people and groups of people with a social mission get better at what they do. For over 15 years she has worked as a staff member, consultant and coach in the areas of leadership, education and the arts. Elissa also teaches in the MA in Leadership Program at Saint Mary's College in California and recently helped establish a social justice concentration. Elissa was a Salzburg Fellow in 2006 and the recipient of an Individual Artist Commission from the San Francisco Arts Commission in 2010. She earned a BA in Humanities and holds an MFA in Creative Writing. Follow Elissa on Twitter @ThinkDoRepeat. Read Elissa's posts here.
---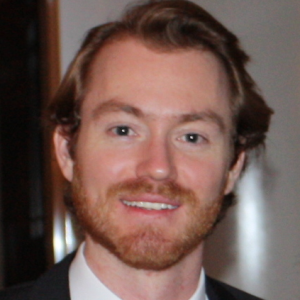 Brian Hinrichs grew up playing the cello and began transitioning to the administrative side of arts organizations in college. He is interested in innovation through programming and technology, and believes strongly in the power of connecting audiences to the process of creating new works. Brian is currently an MBA candidate at the Bolz Center for Arts Administration in Madison, WI, where he works as a graduate project assistant for the Pro Arte Quartet and is researching the impact of composer-in-residence programs at American symphony orchestras. Previously, he was the director of marketing and community engagement at Madison Opera. As a Fulbright Fellow to Thailand in 2007-08, Brian explored the emerging classical music scene in Bangkok with an eye for organizations and composers fusing traditions. A 2007 graduate of Colgate University, he is originally from Bay Shore, NY. Follow Brian on Twitter @classicalive. Read Brian's posts here.
---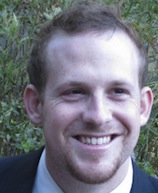 Michael Mauskapf is currently pursuing PhDs in Management and Organizations (Kellogg School of Management, Northwestern University) and Musicology (University of Michigan), where his dissertation explores the intersections between organizational structure and artistic practice in the context of the symphony orchestra. He is also co-founder and managing partner of Symphony Bros., LLC, a research and arts consultancy firm, and he sits on the board of directors for Arts Enterprise, an initiative dedicated to the many intersections between the arts and business. A 2007 graduate of the University of Pennsylvania, he considers himself a passionate, if under-practiced, orchestral trumpeter. Follow Michael on Twitter @symphonybros. Read Michael's posts here.
---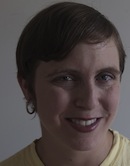 Eleanor Whitney is a writer, educator, arts administrator and musician raised in Maine and living in Brooklyn, New York. Currently, she is the Program Officer for External Affairs and Fiscal Sponsorship at the New York Foundation for the Arts. She has also worked at the Rubin Museum of Art as the Coordinator of Educational Resources, the Brooklyn Museum as the Academic Programs Coordinator, and at POV/American Documentary as a development assistant. She is completing her Master of Public Administration degree at Baruch College and received her bachelor's degree from Eugene Lang College in Cultural Studies and Education. Follow Eleanor on Twitter @killerfemme. Read Eleanor's posts here.
Learn more about how to apply to the Blogging Fellowship here.