Director of Activating Innovation, EmcArts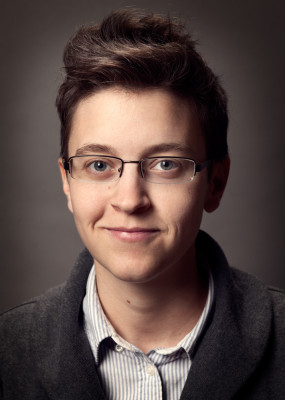 Karina Mangu-Ward has an MFA in Theater Management and Producing from Columbia University. She first learned about EmcArts while she was part of a team from HERE that participated in the Innovation Lab for Performing Arts. While Karina enjoyed working in an arts organization, she increasingly wanted a more bird's-eye view of the entire arts system.
EmcArts gives her that opportunity. Fascinated by the possibilities of using media as a tool for field-wide learning, she came to EmcArts in 2011 as a part-time online producer, but soon joined the team full-time to oversee the interactive ArtsFwd platform. Her current role, however, is much broader. Overseeing the Activating Innovation department — which acts as an entrepreneurial house within EmcArts — Karina shapes an agenda that uses media to foster a field-wide movement around the importance of innovation and adaptive change.
She shares stories of innovation happening under the radar from EmcArts' programs for use in a variety of ways on ArtsFwd. With the help of Kendra Danowski, Karina connects with arts leaders online — beyond the reach of EmcArts programs — to include them in initiatives on ArtsFwd and the wider dialogue about this movement. Drawing on her media experience at HERE and her own work as a documentary filmmaker, she creates a dynamic approach to online community building.
For a fearless experimenter and natural systems thinker, Activating Innovation is a perfect vehicle for Karina's creativity.
Email: kmangu-ward@emcarts.org
Phone: 212-362-8541 ex 29